Cognigy.AI v4.1.4 brings various improvements to your favorite Conversational AI platform.

Among the newly released features is the capability to disable implicit Slot parsing for System- and Lexicon Slots. This gives Flow developers even more flexibility on how to work with Slots in their Flows.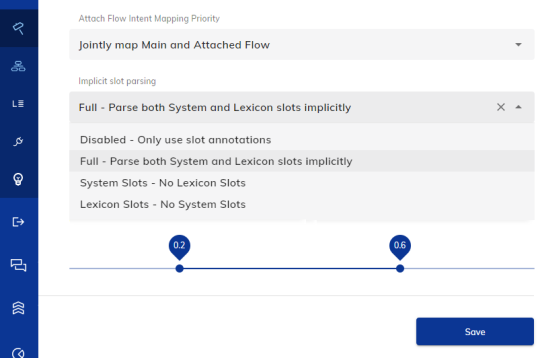 That's new with version 4.1.4:
Other features in the latest release:
Added the ability to disable implicit Slot parsing for System- and Lexicon Slots

Added the ability to use nested conditions in Flow node fields

Added the ability to create a "super-API-key" for our on-premise customers in order to use our RESTful

API without project-wide restrictions


Improved various sections in our RESTful API documentation (OpenAPI spec)


Added the new validation concepts which we have recently introduced into Question Nodes for Slot Fillers as well


Improved tooltips and wording of such in various locations within our user interface
update our integrated WebchatWidget to version 2.25.2 which brings in multiple improvements; please check the Changelog in the WebchatWidget GitHub repository for more details


Improved the look and feel of various selects and autocomplete-fields and make them more consistent


Improved our documentation for applying a custom theme to the Cognigy.AI user interface
To learn more about these and other new features, check out in the Release Notes.