From conversation design and intent training to flow orchestration and administration, there are dozens of moving parts when deploying your virtual agents. A low-code solution like Cognigy.AI removes a lot of heavy lifting in automating your service flow, but there are various ways you can further boost productivity and achieve better outcomes.
Getting it right from the outset not only results in a more intuitive user experience but also helps you save tremendous time spent on managing and maintaining your virtual agents down the road. Plus, good bot-building practices make it easy to onboard new colleagues, share your project across multiple organizational functions and work collaboratively on future improvements.
This Help Center article outlines a 13-item checklist encompassing user guidance, NLU, and project management to set your next Cognigy.AI Virtual Agent up for success.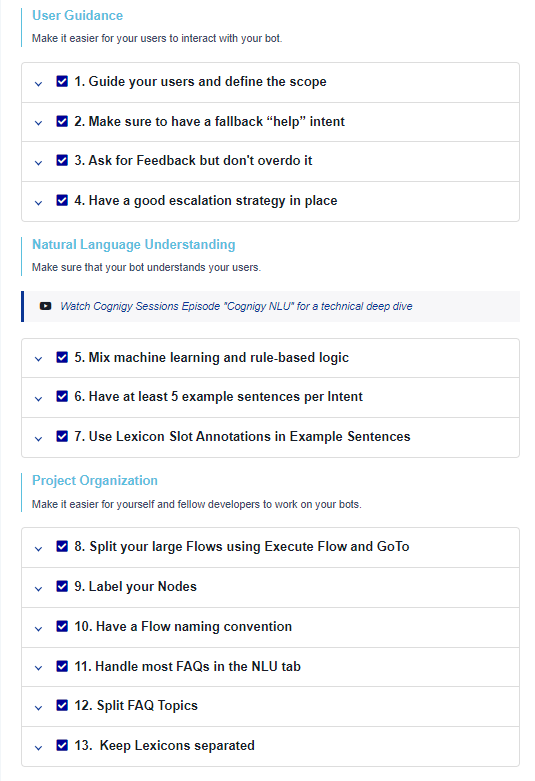 Looking for more advice from our Conversational AI experts or want to share your proven best practices? Join our community today!