Cognigy.AI version 4.2 introduces a number of new features & various improvements. Here are some of the highlights: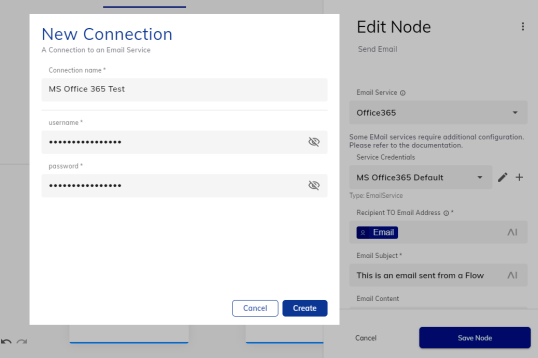 That's new with version 4.2:
Enhanced out-of-the-box email capabilities: You can now select a service from a 40+ major Email providers (like Gmail, Office365, Amazon SES and many more) in the "Send Email" Flow-Node. You can also add attachments to emails, put contacts on CC and much more.
Analytics Steps for Flow-Nodes and Intents: One of our missions for 2021 is enhancing the built-in analytics capabilities. Introducing Analytics steps is one of the first building blocks on this journey. It allows to define analytics labels for Flow-Nodes and Intents. All Question-Nodes will automatically get those analytics labels assigned. The labels can be used to understand when customers drop off within a conversation. We have also enhanced our ODATA interface to expose those data points. The upcoming releases will incrementally add more capabilities.
Think Node enhancements: We added the ability to "think" Intents within our Think Flow-Node. This option will exist next to the already existent "text" option. It helps developers to easily trigger an Intent directly.
Contact Profile Explorer: New ability to filter inactive Contact Profiles in the Contact Profile Explorer. This will help search through Contact Profiles while focusing only on the active ones.
To learn more about these and other new features, check our Release Notes.