Discover the latest upgrades to Cognigy.AI's voice and Generative AI functionalities.
Instantly Access Call Recordings via the Self-Service Portal
Call recording provides contact center managers with a wealth of insights into service quality, customer satisfaction, agent performance, and compliance, among others. Cognigy.AI lets you initiate or terminate a call recording at any point during customer interactions and securely store it in your Session Recording Server. Now, with version 4.58, you can review these recordings at your convenience directly within the Voice Gateway Self-Service Portal.

GPT-3.5 Turbo Support for GPT Conversation Node
GPT Conversation Node is a Cognigy.AI feature that lets you launch a virtual agent fully powered by Generative AI. The latest release offers you the flexibility to choose between the GPT-3.5 Turbo and the previously supported text-Davinci-003 language models.
According to OpenAI, GPT-3.5 Turbo is optimized for chat applications and delivers performance comparable to text-Davinci-003 but at a fraction of the cost. On the other hand, text-Davinci-003 remains a robust option, trained on a larger dataset and known for its capability to handle complex language tasks.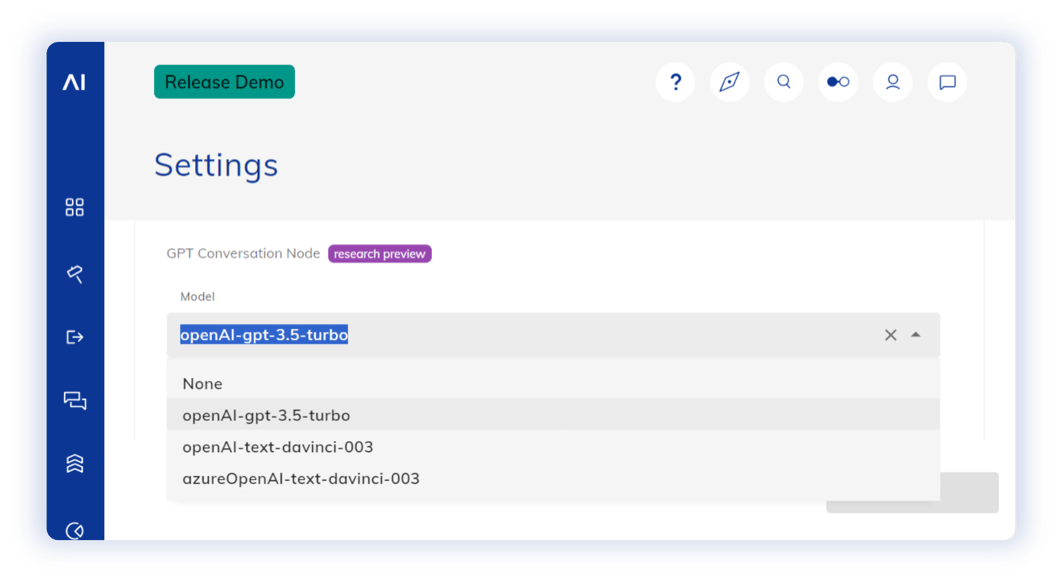 Other Improvements for Cognigy.AI
Cognigy Virtual Agents
Cognigy Live Agent
Agent Assist Workspace
Added Genesys Agent Assist Integration with the Bot Connector and Notification API
Cognigy Voice Gateway
For further information, check out our complete Release Notes here.