Cognigy Sessions is a techinar series from conversational AI experts for experts. Every episode gives deep insights into another Cognigy.AI topic. You'll learn from our industry-renown experts how to build the most amazing conversational experiences, based on Cognigy.AI.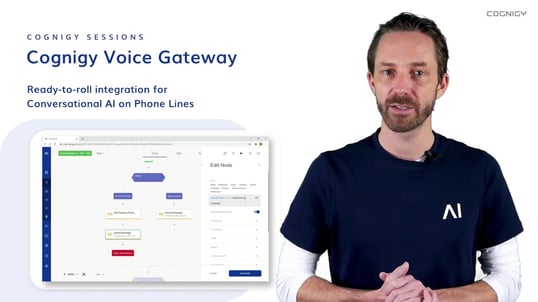 Build your own Phone Bot:
In this episode of Cognigy Sessions, we'll show you how to build your own Phone Bot with Cognigy Voice Gateway. You will learn how to create voice experiences within the Cognigy.AI Flow Editor, how to connect your Virtual Agent to the phone network and how to design outstanding experiences for end-users with voice automation.
Check out all available episodes of Cognigy Sessions in our Help Center, no registration is required.