The newest release of Cognigy.AI, v4.14, allows customers to activate asynchronous output handling in the Cognigy Voice Gateway Endpoint configuration form. With this new setup, concepts like "Sleep Nodes" or inject- and notify-APIs can be used to control the conversation on the phone line. The result: Better voice experiences for end customers. Previously, outputs from Cognigy Flows were buffered and sent to Cognigy Voice Gateway once the Flows were completely processed.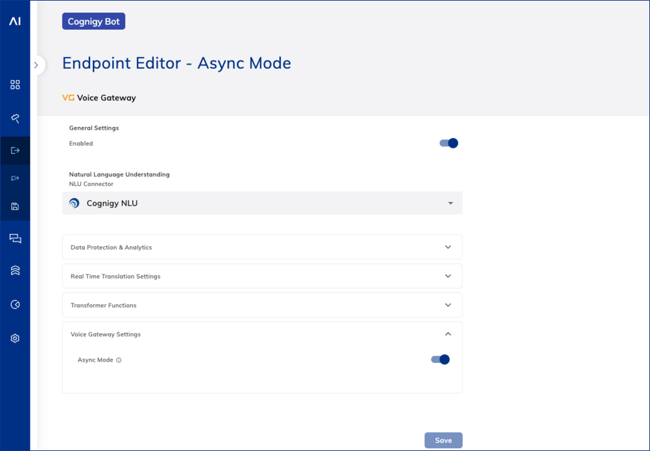 Other new features & functions:
Timezones for Cognigy Insights
This release of Cognigy.AI introduces timezones for Cognigy Insights. Users will be able to select their timezone in their user profile which will be used when generating reports and data.
More improvements
A new setting in the Webchat Endpoint configuration allows to disable autocomplete in the input field

Better user guidance through a new tooltip to the starting step in the Step Explorer
To learn more about these and other new features, check our Release Notes