With the release of Cognigy.AI v4.35, we are excited to announce some brand-new features alongside a host of product improvements for Virtual Agents and Live Agent.
Enhanced System Monitoring with Audit Event Dashboards
Security and reliability are among, if not the leading criteria for any enterprise-grade systems. With that in mind, we have recently introduced a Audit Event Dashboard that aims to help CX administrators stay on top of customer service automation activities.
The Dashboard provides a holistic view of all Cognigy.AI operations that have taken place in the past 30 days and can be filtered based on event type, arming you with better insights to gauge system health while quickly detecting unauthorized behaviors for investigation and root cause analysis.
The Audit Event Dashboard is immediately accessible for users with the "Admin" role under the User Menu.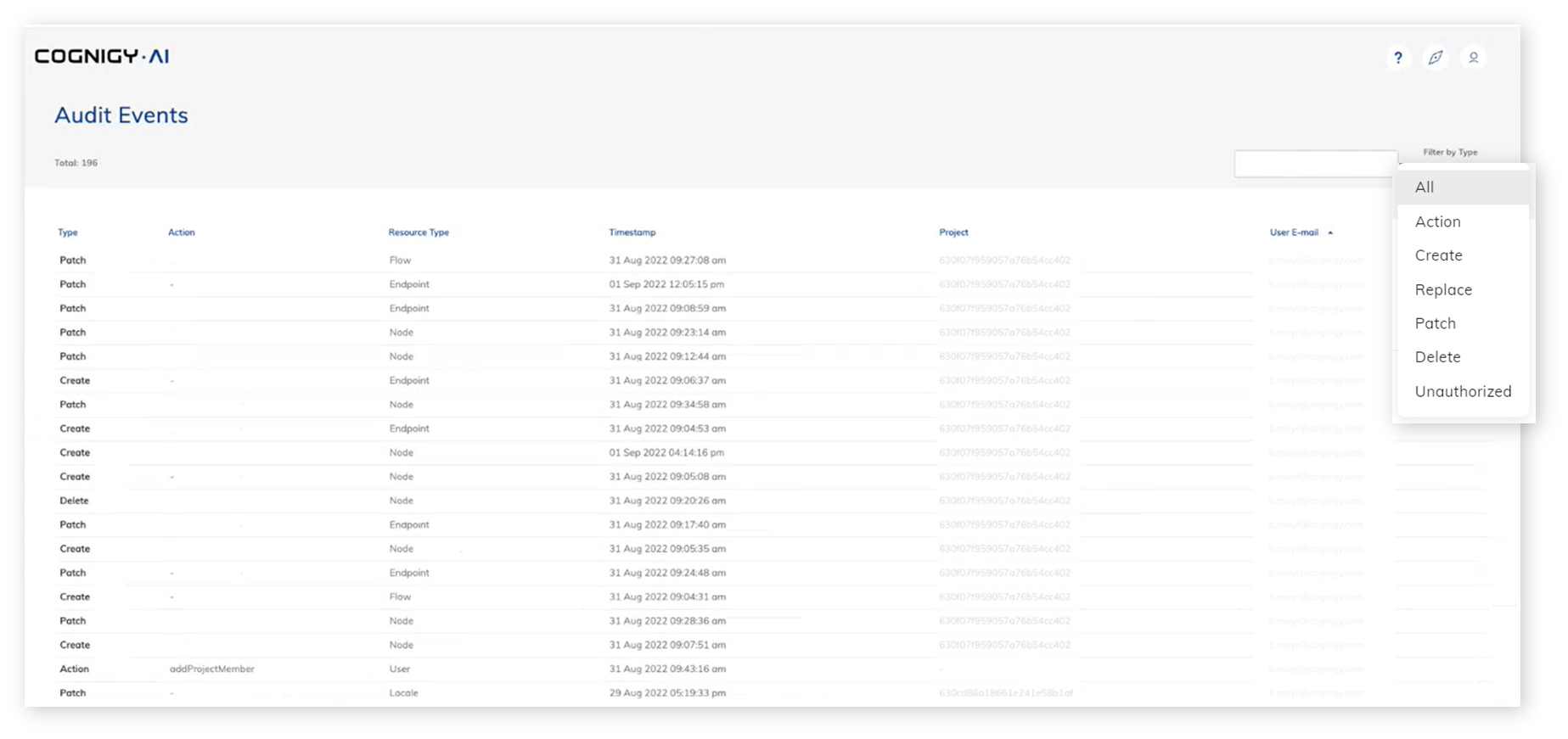 Cloud Storage for WhatsApp File Upload
Providing rich media support, messaging apps have emerged as vital channels to deliver digital-first and multimodal service experiences. Following the recent announcement of our native WhatsApp Endpoint, Cognigy.AI now lets you intuitively handle file uploads with the new cloud storage capability. From photos and documents to video and audio, customers can attach and send any file formats for further data processing when using WhatsApp as the communications channel.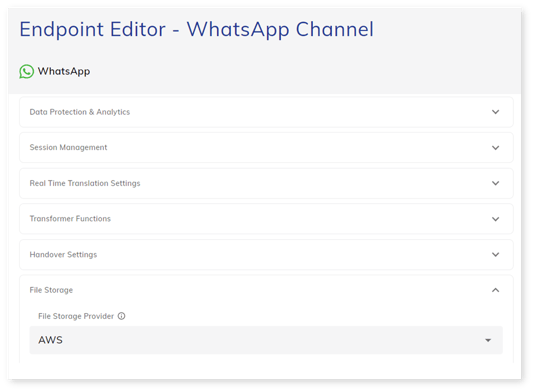 Other Improvements for Cognigy.AI Virtual Agents
Create a new Webchat release 2.42.1
Improved by adding a metric that shows if a service is connected to dependencies such as MongoDB
Improved by adjusting the Liveness Probe to align more with industry best practices
Improved by adding a startup check for whether NFS is working
Improved reconnect handling for RabbitMQ connections
Improved reconnect handling for Redis connections
Improved by the error message for failures in an Extension
Improved by storing response data from Salesforce into the Input object after starting a Handover
Improvements for Cognigy Live Agent
Removed OAuth popup window on login. The entire login experience should now take place in the same window
To find all the details, don't miss out on our release notes for Cognigy.AI Virtual Agents and Cognigy Live Agent.