March 18, 2019, Düsseldorf, Germany. Cognigy, the market leader in Conversational AI, proudly announced today a strategic addition to their senior management team. Dennis Walsh joins the founding management team of Cognigy as President of its US operations.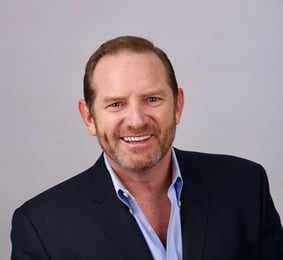 Walsh has a deep experience in delivering automation solutions to enterprise organizations. He brings 20 years of high-level performance in the Business Process Automation (BPA) and Robotic Process Automation (RPA) markets. Previously, Walsh was President of Redwood Software. There, he built the US and APJ operations and established a highly-successful OEM, reseller relationship with industry giant SAP. Walsh's experiences also include building sales, marketing, partner and delivery operations at Sitelite, a startup Management Services Provider, as well as sales leadership roles at Tivoli Systems / IBM.
"I'm thrilled to be joining Cognigy at this stage of their growth. They clearly have a superior solution which delivers immediate value to large enterprises", Walsh said. "Their focus on delivering an open-architected, all-encompassing enterprise solution, where today only departmental solutions exist, is very appealing to CEO's, CIO's, CMO's who wish to realize the potential of Conversational AI in their organizations.
"We couldn't be more pleased to have Dennis join our team" said co-founders Philipp Heltewig and Sascha Poggemann. "Dennis brings invaluable experience in the BPA and RPA marketplaces along with exceptional management skill and experience which are important for us at this stage of growth in our company".
About Cognigy:
Cognigy is a leader in the Conversational AI marketplace. The Cognigy solution delivers an Enterprise Conversational platform enabling organizations to build complex, integrated cognitive bots on a single platform. Their solution helps companies rein in "bot sprawl" and delivers the most advanced level of Natural Language Understanding and enterprise application integration in the industry. Leading companies in the USA and EMEA have standardized on the Cognigy platform to accelerate their adoption of Conversational AI.