Intro
In the past decades, a great deal of power and responsibility shifted from enterprise representatives to customers, B2B partners and employees. Self-service became the norm: We don't have insurance agents fill out forms for us, we do it ourselves. We don't physically visit a bank to transfer money, we use our mobile apps. We plan our family trips without travel agents assisting us. For most people, self-service is not only accepted but desired. It's fast, convenient and foolproof – until it's not.

Anything that is not explicitly anticipated in a self-service process can bring the customer journey to an abrupt halt. An uncommon requirement, a technical glitch or a struggling user – there are millions of incidents each day where self-service finds its limits and customers pick up their phones to talk or text.

When self-service fails and visiting a physical business location is not an option, contact centers become the forefront of B2C, B2B and B2E interaction. Unlike traditional call centers, contact centers extend beyond phonelines by allowing to receive and transmit various types of communication such as emails, social media, live web-based chat, etc.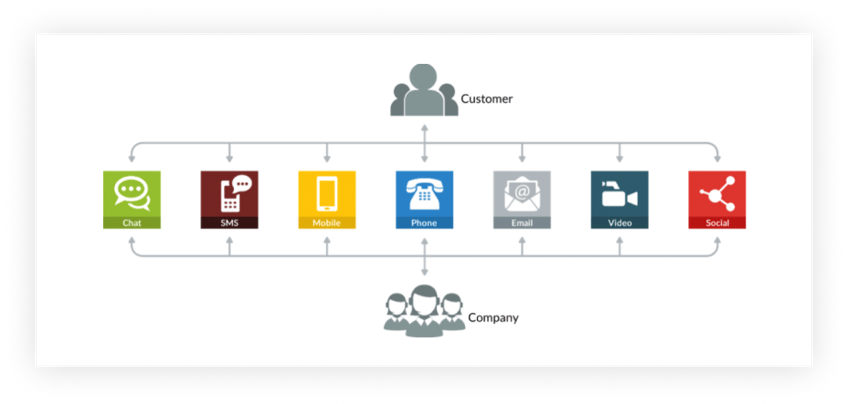 The quality of contact center operations directly impacts crucial business areas: Customer satisfaction, revenue opportunities, churn and many more. At the same time, contact centers are expensive to operate and their KPIs are under constant scrutiny from top management.

Attempts to automate (phone-based) customer interaction have been around for many years. First-generation IVR (interactive voice response) enabled machines to interact with humans via voice recognition and/or keypad inputs. Its primary application was to automate straightforward processes like transferring money or making appointments. The advent of web interfaces offered the same features in a much more convenient way and rendered its phone-based equivalents soon obsolete. At the same time, technology was not yet mature enough to successfully handle more complex cases.

Today's generation of contact center automation is fueled by tremendous advancement of AI-powered natural language processing, sophisticated voice bots and the understanding that human and virtual agents are rather co-workers than competitors.

This article will provide you with insights on how to improve contact center operations with conversational AI, voice- and chatbot technology. The result? Better customer experiences at lower costs.