Virtual Agents for Enterprises
Automation has been constantly pushing boundaries lately, finding itself as a key ingredient in most business strategies. Any conversation that can be automated in theory is finding itself exploring that arena in one form or another.

And statistics back this up!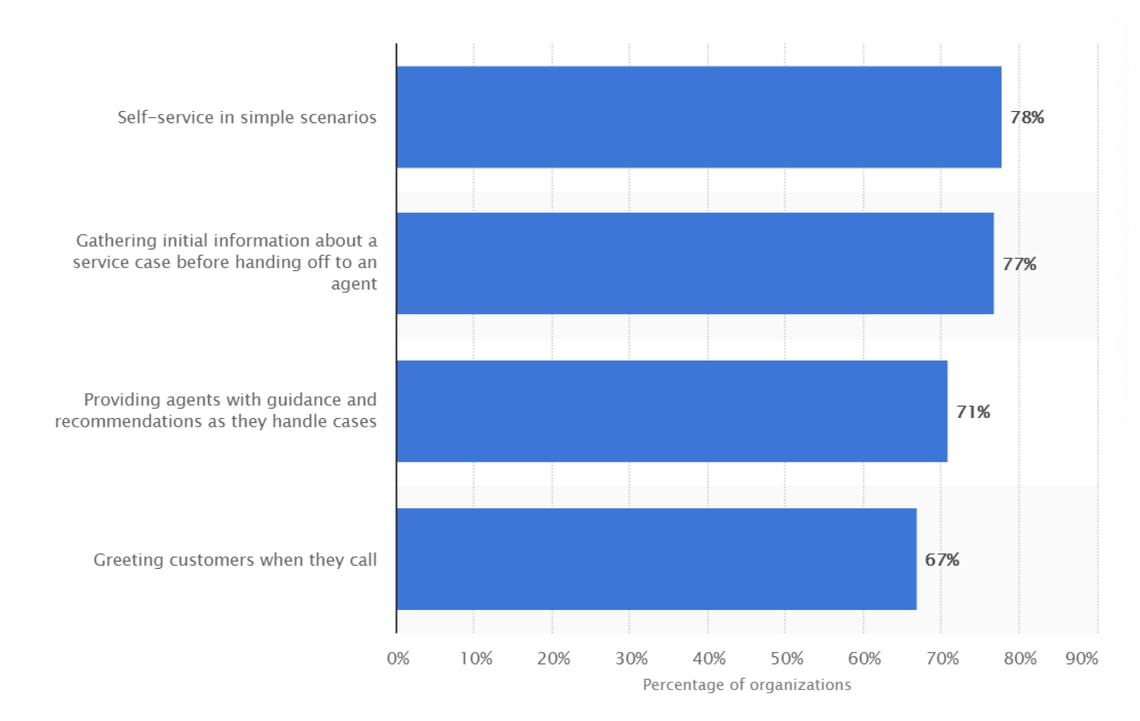 Source: https://www.statista.com/statistics/1025267/ai-chatbots-usage-in-customer-service-organizations/
Given the many benefits of the technology, such widespread usage is no longer surprising. And that's not all. Even marketers are catching up with the shift by using Conversational AI in email and content marketing.

As with any new technology, most engagements have modest beginnings as experiments or project-based roles. This has led to "Conversational Sprawl", or the rapid and unexpected growth of Conversational AI which may pose risks to an enterprise.

Unlike previous technologies, Conversational AI poses a security/privacy risk because it helps enterprises collect personal information from users such as PII, passwords, health, and financial information. However, this risk can be mitigated by using marketing, support, legal, and internal business processes to ensure appropriate data management procedures are followed. IT can also be leveraged to establish standards for data integration, governance, and deployment.

The benefits of Conversational AI almost always outweigh the risks. Two key benefits of using a Conversational AI platform are that they are governable and provide multiple user interfaces. Since the platforms are governable, it is possible to make them more intelligent. By integrating with internal systems like CRM, Ticketing, HRIS, or Inventory Management, users can complete end-to-end processes through a more conversational interface. User interfaces may be either code-based or UI-based, which empowers users in and outside of IT and helps avoid bottlenecks.

Conversational AI is particularly valuable for Contact Centers. Service requests can be processed more efficiently and agents can be onboarded more quickly with the help of Conversational AI. This can help lower costs, boost agent availability, and improve customer satisfaction. Conversational AI also makes it much easier to deploy automated virtual agents.