Watch our short & crisp Cognigy.AI version 4.3 release webinar to get an overview of the latest additions to Cognigy.AI in a live demo.

The release webinar is now available on YouTube: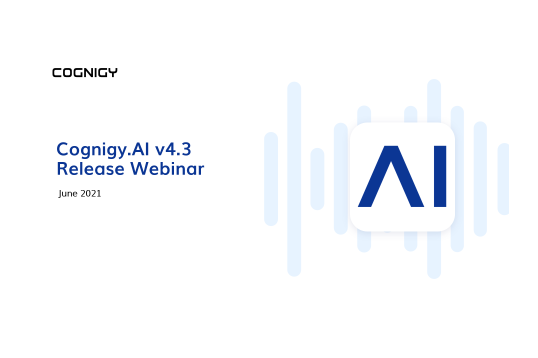 About the webinar:

The video dives deep into the following topics & many more:
Cognigy Functions: Long-running in the background, allowing asynchronous communication with any external system. Learn more about Functions in our documentation.
Packages: Enable exporting individual resources like Flows or Lexicons for re-use in other Virtual Agents on any environment. Learn more about Packages in our documentation.
Chatwoot Integration: Out-of-the-box connector to Chatwoot as an additional handover provider
To learn more about these and other new features, check our Release Notes.