This young software company from Dusseldorf, Germany has closed pre-Series A seven figure financing; will open a branch office in Silicon Valley; has won Digital Incubation and Growth (DIG) GmbH and the former President of Sitecore USA as active major shareholders; and announces new customers and partners. COGNIGY.AI, the solution for smart conversational artificial intelligence, is in high demand internationally.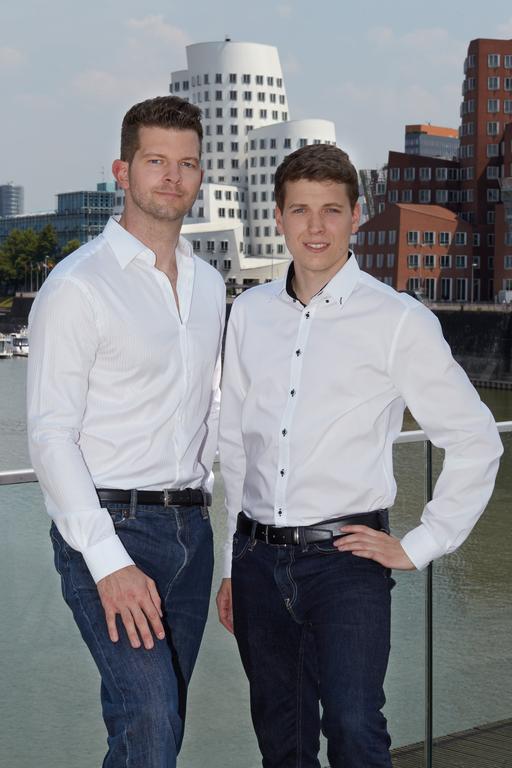 Düsseldorf and San Francisco, 22. November 2017 – The 2016-founded software company from Dusseldorf, Germany, closes a seven-figure investment round and wins international investors who will actively participate in the company:
Digital Incubation and Growth GmbH (DIG), part of Cassini AG, is one of the leading management and technology consultancies with more than 1/3 of their customers listed on the German DAX30. In addition to capital the consultants are also contributing their long-standing tech experience with enterprise customers and their network of decision makers.
Bjarne Hansen, more than decade-long President of Sitecore USA, is joining Cognigy as an active investor. He is a major participant in the investment round and will assist to establish the Silicon Valley branch of Cognigy to help expand its business in North America. For the past 30+ years, Bjarne Hansen has been a successful business man and investor in the US. He founded the North America headquarters of Sitecore USA in the San Francisco Bay Area and built up its teams in sales, marketing, development and support. The North American business for Sitecore increased exponentially under his leadership.
"The investment round was oversubscribed and we had many offers from larger and smaller VCs, but in the end, we choose DIG and Bjarne Hansen because they can help us scale the business and bring in more than just capital. We have the same digital DNA and share the same goals. We're very happy to lift Cognigy onto the next level together", said Philipp Heltewig and Sascha Poggemann, Cognigy Co-Founders and managing directors.
"Chatbots, intelligent assistants like Alexa and other conversational interfaces are the key to the customer experience of the future. Cognigy.AI is the best solution on the market to manage such touchpoints and create a true 360-degree customer experience. I am more than happy to support the professional Cognigy team with my experience", says investor, Bjarne Hansen.
Customers, partners and solutions
Recently Cognigy won Marc Schneider, previous Head of Sales for Sitecore Germany, as Head of Business Development, to build the customer and partner network in Europe and increase Cognigy's customer base, which already includes well-known companies like Henkel.
Their customers are using the self-improving software COGNIGY.AI to create a natural dialog with their customers on conversational channels, including chatbots and intelligent assistants (e.g. "Alexa"), as well as websites, apps, games, AR/VR solutions, Smart-TB, robotics (e.g. "Pepper") and IoT solutions. The breadth of possible solutions is astounding.
"Cognigy showed us what the future of AI-driven, intelligent speech control looks like. Cognigy delivered Henkel a strong solution for customer interaction", says Paolo Bavaj, Head of Corporate Venturing at Henkel Adhesive Technologies.
The Cognigy partner network is growing at a rapid pace, and with it, the number of solutions based on COGNIGY.AI. Together with Netzkern AG, a top 50 web design agency, Cognigy recently delivered an API which connected the Sitecore Experience Platform to COGNIGY.AI and thus extends the solutions of the 4,900 Sitecore customers with intelligent conversational AI.