San Francisco, CA – 16 March 2018 – Cognigy, the leader in conversational artificial intelligence platforms that allows you to build advanced conversational AIs within minutes, today announced steps for further expansion into the North America market.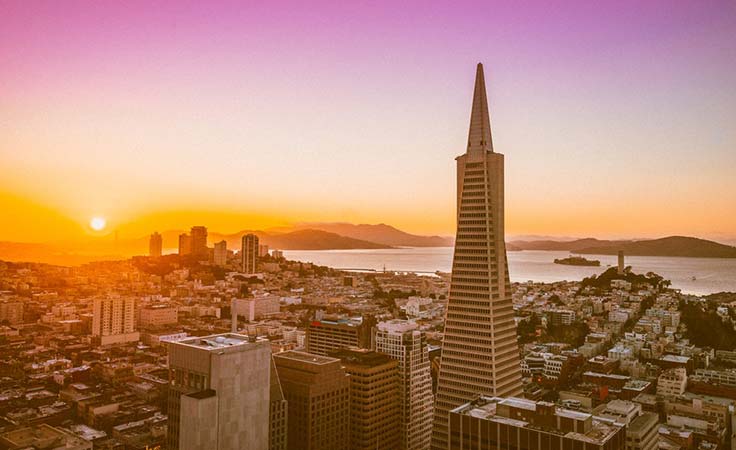 Cognigy opened its regional North America headquarters in the heart of San Francisco at 535 Mission Street. The regional headquarters provides a new venue for Cognigy.AI to increase customer focus and respond to demand in a key market that continues to grow.
Cognigy is pleased to strengthen its North America executive ranks with the addition of digital technology executives, Derek Roberti and Andy Van Oostrum, to the leadership team.
Technology Leadership: Stanford PhD and 15-year technical services executive, Derek Roberti, is leading the Cognigy.AI technology services team as North America Technology VP. With a career spanning product development, data services, technical training, support, and pre-sales, Derek will focus technology services on customer enablement and solution support."I am thrilled to head up the North America technical services team," said Roberti. "Cognigy.AI is the only product on the market that takes a platform approach, allows for complex interactions – across systems, data stores and clients — and puts the user experience first. But Cognigy.AI doesn't leave the developer behind. If you want to code, Cognigy.AI exposes all its objects to the modern JavaScript developer and enables the developer and business user to work in tandem."
Sales Acceleration: Winning 20-year sales executive, Andy Van Oostrum, has joined Cognigy.AI as VP of North American Sales. Van Oostrum, a marketing/tech luminary who has held board of director positions at the American Marketing Association, Portland Advertising Federation, and SOLVE, will build Cognigy.AI's partner ecosystem, drive client engagement in the categories of both voice and text virtual assistants, and lead North America sales efforts.According to Van Oostrum, "Cognigy.AI addresses a far-reaching opportunity in the market. Companies are just starting to uncover what conversational artificial intelligence can do for their business but, at the same time, they are immediately behind the curve. With the ever-complex landscape, businesses must be able to build conversation flows once and leverage them across devices, channels, applications and modality. There is huge value in being able to adapt at speed."
According to Cognigy CEO, Phillip Heltewig, "I couldn't be more excited about our aggressive expansion plans to address market demand in North America. With the opening of our North America headquarters and the on-going addition of executive bench strength in the company, Cognigy is poised for continued success."
COGNIGY.AI is an enterprise software product that enables the creation, deployment and maintenance of natural language conversational AIs, either in spoken or written form. The framework includes all components necessary to run across channels (such as Facebook, Alexa, Web, VR/AR, embedded), including NLP (Natural Language Processing), NLU (Natural Language Understanding), answer generation (Cognigy Flow Engine), conversation analytics, and interfaces for marketing/communication teams. If you want to learn more, schedule a demo today.