Independent Audit Verifies Cognigy's Internal Controls and Processes
Düsseldorf, Germany | San Francisco, USA | Sydney, Australia – Cognigy, a global Conversational AI platform, today announced that it has completed its SOC 2 Type II audit, performed by KirkpatrickPrice. This attestation provides evidence that Cognigy has a strong commitment to security and to delivering high-quality services to its clients by demonstrating that they have designed the necessary internal controls and processes.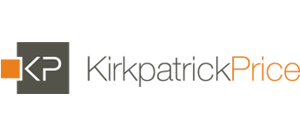 A SOC 2 audit provides an independent, third-party validation that a service organization's information security practices meet industry standards stipulated by the AICPA. During the audit, a service organization's non-financial reporting controls as they relate to security, availability, processing integrity, confidentiality, and privacy of a system are tested. The SOC 2 report delivered by KirkpatrickPrice verifies the suitability of the design of Cognigy's controls to meet the standards for these criteria.
"Achieving the SOC 2 Type II audit validation demonstrates Cognigy's commitment to providing the most secure software and highest quality services to our customers and partners," said Sascha Poggemann, COO and co-founder of Cognigy. "Cognigy facilitates millions of web, text, mobile and voice conversations between Customer Service teams and their clients and employees, and it's our high standards of managing solutions that they trust to conduct business."
"The SOC 2 audit is based on the Trust Services Criteria," said Joseph Kirkpatrick, President of KirkpatrickPrice. "Cognigy delivers trust-based services to their clients, and by communicating the results of this audit, their clients can be assured of their reliance on Cognigy's controls."
About Cognigy
Cognigy is a global leader in customer service automation through Conversational AI.
Its low-code platform, Cognigy.AI, enables enterprises to automate contact centers for customer and employee communications using intelligent voice- and chatbots. With precise, reliable intent recognition, human-like dialogs and seamless integration into backend systems, Cognigy.AI creates superior user experiences and helps companies reduce support costs. Cognigy.AI is available in SaaS and on-premise environments and supports conversations in any language and on any channel including phone, webchat, SMS and mobile apps. Cognigy's worldwide client portfolio includes Daimler, Bosch, Lufthansa, Salzburg AG and many more. Learn more at cognigy.com.
About KirkpatrickPrice
KirkpatrickPrice is a licensed CPA firm, PCI QSA, and a HITRUST CSF Assessor, registered with the PCAOB, providing assurance services to over a thousand clients in North America, South America, Asia, Europe, and Australia. The firm has more than a decade of experience in information security by performing assessments, audits, and tests that strengthen information security practices and internal controls. KirkpatrickPrice most commonly performs assessments on SOC 1, SOC 2, PCI DSS, HIPAA, HITRUST CSF, GDPR, ISO 27001, FISMA, and FERPA frameworks, as well as advanced-level penetration testing. For more information, visit www.kirkpatrickprice.com.