Give JIRA superpowers with Conversational AI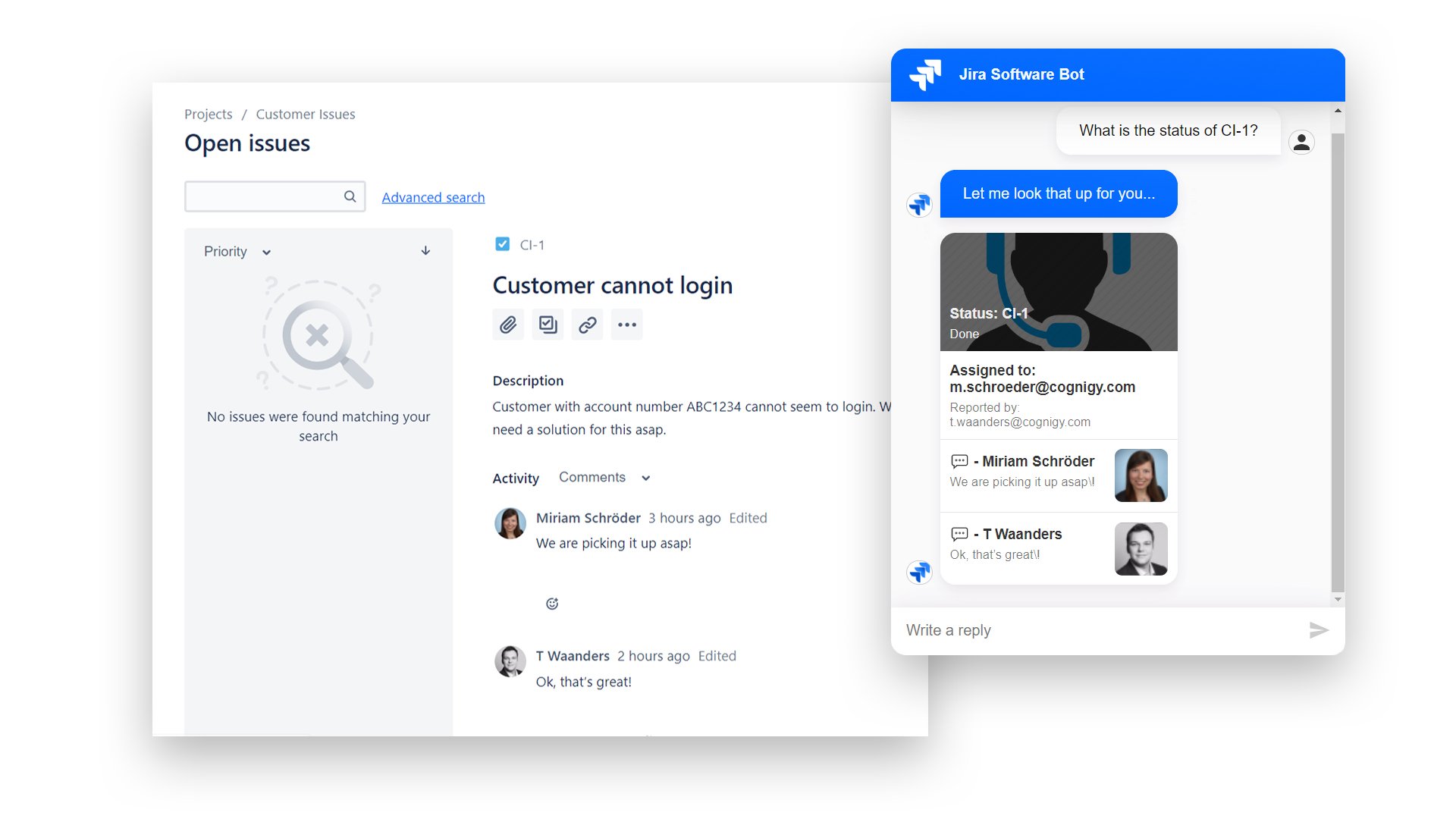 Cognigy.AI's Jira connector allows conversational AI developers to tap into interactive Jira boards in order to obtain detailed project and ticket statuses. It also allows for the creation and maintenance of existing tickets, epics and user stories. We have included several convenience functions, such as "Extract Ticket", which automatically detects and extracts a ticket slot in the user input.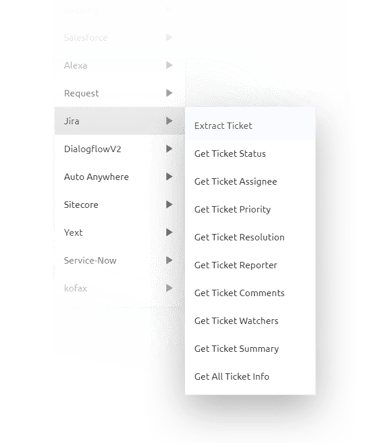 These functions can then be used as part of a Cognigy.AI-flow, to build conversational logic as can be seen in the following flow.
We try to extra a ticket from the user input
In case a ticket is extracted, we say "Let me look that up for you…"
We then request a ticket summary from Jira

Lastly, we output the ticket status based on dynamic tokens like "ticket" and "ticketStatus"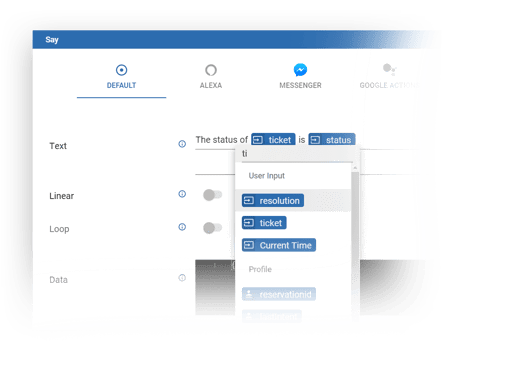 As can be seen, Cognigy.AI, makes it incredibly easy to seamlessly weave data from external systems into dialogues.
When combined with Machine Learning based intent detection, this allows for an extremely powerful and flexible approach.


Deploy on multiple channels
Once a basic flow has been made, Cognigy.AI's endpoint connectors can be used to easily make the bot available across a plethora of channels. An example of this could be Facebook Messenger or Microsoft Teams, but how about a Twilio endpoint that allows users to simply "call" our bot by phone? This allows the product manager to check on the status of individual tickets and the overall progress by simply talking to a conversational AI, whilst in her car on the way to work. Another scenario could involve a voice-enabled device like an Alexa or Google Home, that can be part of a SCRUM meeting. Imagine having a virtual agile assistant that can update tickets on command and read out statuses and impediments during daily stand-ups.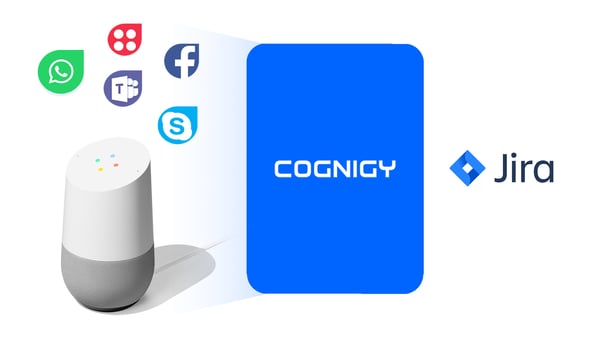 Available as a Custom Module
Want to take the module for a spin? Contact your Cognigy.AI sales rep or request a demo! Need more technical information? Check out our Custom Module GitHub Repo.