#MWC19 Barcelona - We participate, exhibit and can't wait to be part!
We're excited to announce that Cognigy will be exhibiting at this year's Mobile World Congress in Barcelona! Google's program for RCS Business Messaging enables us to showcase a unique mobile customer experience that reflects the features of Cognigy.AI.
But let's start right from scratch: What is MWC Barcelona 2019 and why are we so excited to join?
MWC Barcelona 2019 is where over 100,000 of the tech industry's innovators and influencers gather to explore how Intelligent Connectivity will shape the future of our digital experiences, our industry, and our world. MWC19 will include an outstanding exhibition; a thought-leadership conference; one-of-a-kind networking opportunities; and the Global Mobile Awards, which recognize mobile innovation.
Simply put, MWC Barcelona 2019 is one of the top industry event of the year.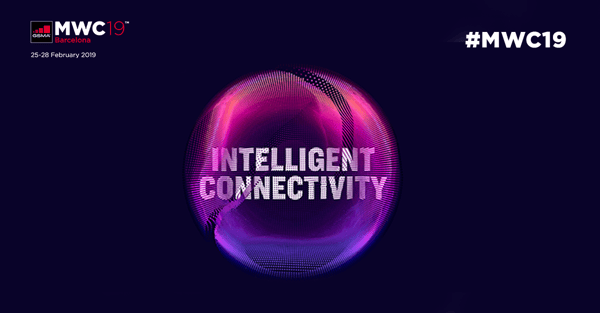 Cognigy's Road to MWC19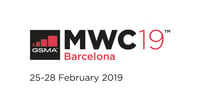 The theme of this year's event is 'Intelligent Connectivity' - the term to describe the powerful combination of flexible, high-speed 5G networks, the Internet of Things (IoT), artificial intelligence (AI) and big data. Intelligent connectivity marks the beginning of a new era defined by highly-contextualized and personalized experiences, delivered as and when you want them.
That's where we, as Cognigy, come into play. Our US team was invited to bootcamp events to get early access to Google's RBM services so we could integrate RBM tooling directly into our framework.
What are RCS and RBM? The GSMA, the organization that set the standard for SMS in the past, is collaborating with the mobile industry to provide a new standard in text messaging, RCS. RCS stands for Rich Communication Services and upgrades the standard messaging experience, which includes the ability to send high resolution media and interactive features. Google started a program to help businesses send messages with RCS to their consumers. Cognigy saw the potential of preparing and creating a Conversational AI-based RCS demo. A demo which shows MWC's theme of "Intelligent Connectivity."
But what's our reason for attending MWC19?
Being able to send rich mobile messages to consumers is exciting in and of itself and has great potential. But how can businesses turn traditional one-way text messaging into bi-directional rich messaging? How can we turn this into an opportunity for business to converse with their customers rather than to broadcast to them?
Conversational AI is the answer and Cognigy is the platform to realize it.
With Cognigy.AI and its ability to create omnichannel bots, you – as a communication strategist or marketer - have the ability to cover a customer journey across different Conversational AI -based touch points holistically. Finally, you can accompany the end-user across the entire customer lifecycle, from building awareness through brand loyalty and bonding. RCS as well as RBM will serve as one additional, but trustworthy, channel to serve the user constantly. RCS and RBM ensure a smooth customer experience for conversational interactions, while Cognigy.AI integrates automated processes and personalized context.
We feel fortunate that our clients see innovation as an important investment and differentiator. Spanish airline, Vueling, was happy to lend its brand to help showcase the potential of Cognigy and RBM in the next generation of mobile communication. The Vueling showcase demonstrates how travelers can book a flight directly and receive their boarding passes simply via messaging.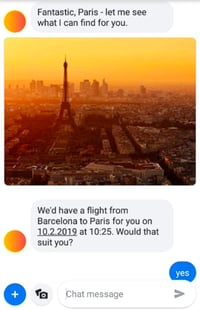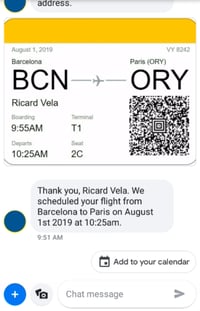 Want more insights? Our colleague Derek Roberti wrote a comprehensive article about RBM, with the super-fitting title "The Most Important App on Your Phone That Marketers are Ignoring". Click on the button below to get linked to our Medium page.
Intelligent Connectivity will shape the future of our digital experiences, our industry and our world. Cognigy is helping to build that future. Are you joining the MWC19 as well? We'd be more than happy to welcome you at the GSMA Innovation City - Hall 4 Stand 4A30. We're really looking forward to great 1:1 talks.