Bringing together over 200 customers from across the globe.
March 21, 2023 | DÜSSELDORF and SAN FRANCISCO – On March 14th, 2023, Cognigy hosted its inaugural customer event, the "Cognigy Experience Summit 2023" in Düsseldorf, Germany. More than 200 attendees, including contact center leaders, Conversational AI specialists, and business managers, came from all corners of the world to participate in a full day of networking, presentations, and tech lab sessions, showcasing their successes in using Cognigy's Conversational AI solution, Cognigy.AI.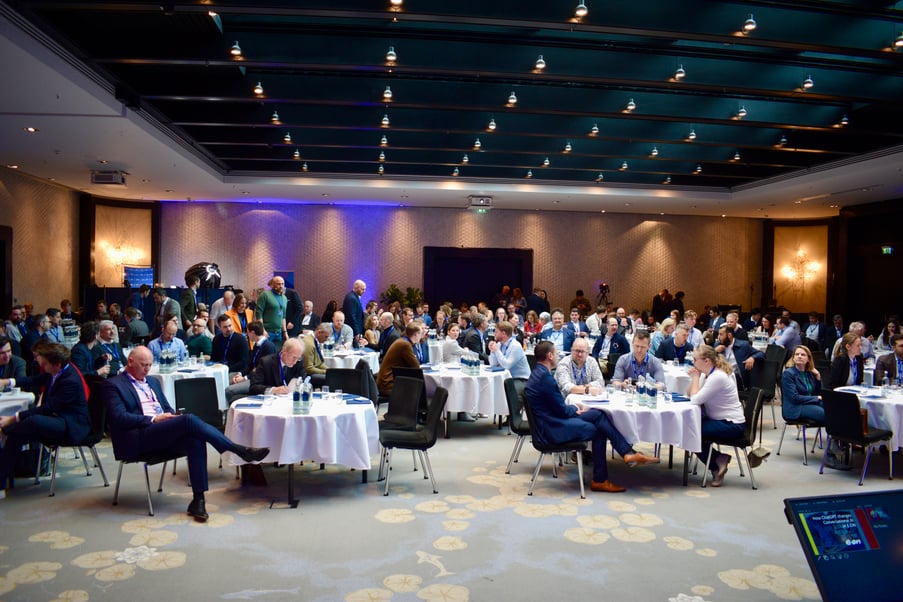 Guest presentations from major global companies such as Allianz, ARAG, Bosch, E.ON, Lufthansa, and Schwarz IT offered insights into their own experiences and successes with the technology. Attendees also had the opportunity to learn about Cognigy's latest innovations and product roadmap, which included product features like leading integration with Generative AI, support for multimodal experiences, and the latest innovations around Live Agent support.
Philipp Heltewig, Cognigy CEO & Co-Founder, was thrilled with the event's success, stating, "The Cognigy Experience Summit was a fantastic opportunity for us to connect with our customers and partners on a deeper level and really bring together the Cognigy Community. It was inspiring to see how our solutions have been helping companies solve their most pressing business challenges."
Heltewig also added, "The event gave us the chance to share our latest innovations and product roadmap with our community, which will help us to continue delivering cutting-edge conversational AI solutions to the market."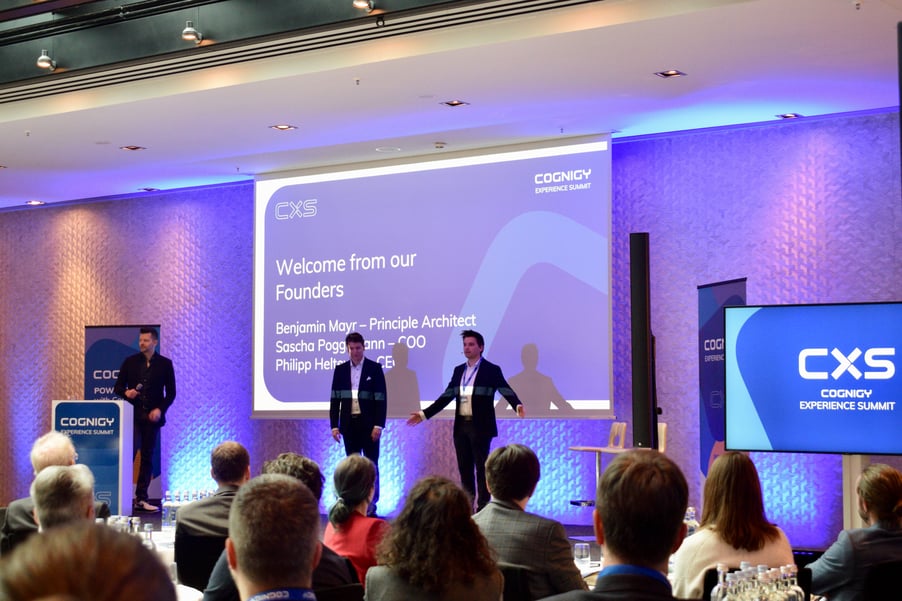 Cognigy's Co-Founders, Philipp Heltewig, Sascha Poggemann and Benjamin Mayr
The event demonstrated Cognigy's dedication to empowering businesses worldwide to create engaging, personalized, and effortless customer experiences through its Conversational AI technology. It also provided a platform for attendees to connect, network, and learn from each other.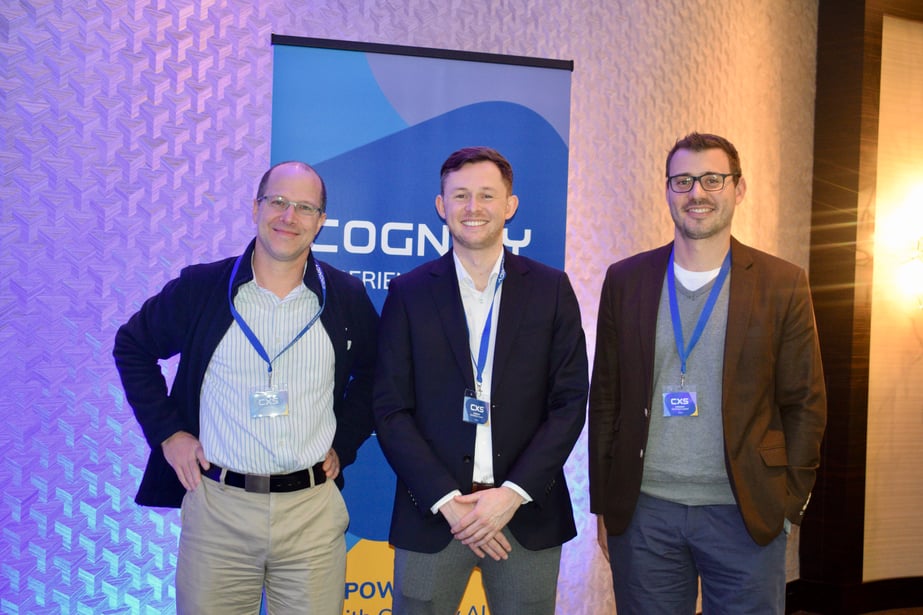 Benno Schindler, Lead of Allianz Technology Conversational AI Tribe (Practice Area Product & Technical Excellence), Matthew Greenslade, Director of Customer Success at Cognigy, and Nick Allgaier, Product Manager "Digital Assistants" / Conversational AI at Lufthansa Group.
All in all, the Cognigy Experience Summit 2023 was a huge success and showcased not only exceptional service, but also the company's commitment to building a community with its customers, partners, and beyond.