For the second year in a row, Corporate LiveWire Global Awards is recognizing Cognigy as the "AI Automation Specialists of the Year 2021/2022" based on merits across innovation, ethical practice, industry recognition, and service excellence for its Conversational AI platform, Cognigy.AI.
The Corporate LiveWire Global Awards recognizes excellence from all sectors and offers the opportunity for leading professionals and companies who have stood out for being results-driven, innovative, and service-focused to showcase their expertise, and highlight developments in their industry.
Judges' Comments
This year, the judging panel was impressed with "the new innovations that Cognigy has introduced in recent months, specifically Cognigy Insights, which is a fully integrated analytics suite that gives users a 360-degree view on how their business operations are functioning and its effect on the customer experience. Insights is driven by data, and where chatbots receive tons of data each day, the software now makes it easy to extract real value from the information. The analysis enables businesses to pick up on conversational patterns, study the customer journey and improve their overall service."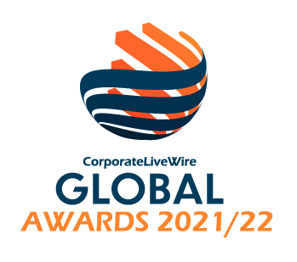 Last year, the judging panel was impressed with "the state-of-the-art technology solutions brought by Cognigy, which offers some of the most advanced AI conversational experiences – with simple editing programs that don't require coding knowledge. Unlimited scaling is built-in to handle peak traffic loads, while automations can be GDPR compliant and adhere to various privacy laws where applicable. By strategically leveraging Cognigy's products, businesses are able to communicate quickly and accurately with clients, raise their level of service and move forward in an ever-evolving digital landscape."
Global Award Winners
The Corporate LiveWire team discusses some of the most notable changes from around the world from advertising & marketing strategies to challenges and opportunities in intellectual property to award and recognize business professionals and entrepreneurs that have supported their community and provided invaluable services.
Learn more about the award program and access the 2021/2022 digital magazine at https://www.corporatelivewire.com/awards.html.
About Corporate LiveWire
Corporate LiveWire is brought to you by Fenice Media Ltd., a publishing house with an international presence. The company offers both printed and digital media offering news and insight to readers from around the world.