Dusseldorf, 18. July 2017. The German start-up Cognigy today announced the international launch of their enterprise AI software COGNIGY.AI. This software enables users to hold a natural conversation with devices – and that across multiple channels. Businesses and brands across all industries can use COGNIGY.AI to amplify the customer experience and increase brand loyalty. COGNIGY.AI is individually implemented by a group of global solution partners and is available immediately in multiple languages.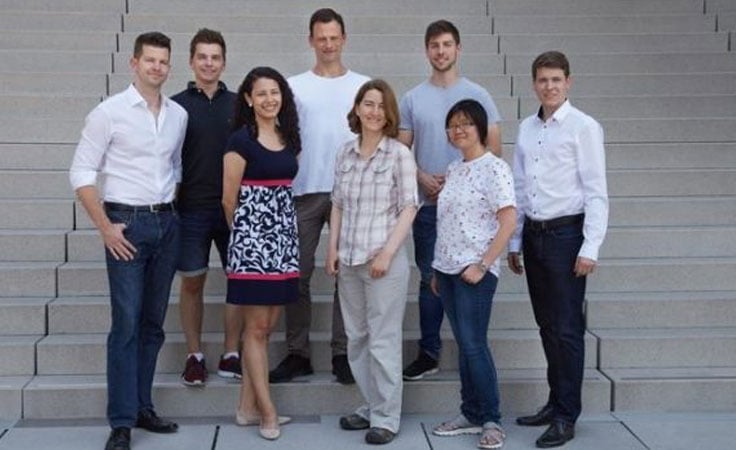 "With COGNIGY.AI, it is for the first time possible to embed single sentences into the context of a conversation across multiple channels, thus creating a more human-like, natural dialogue between users and applications", says Sascha Poggemann, COO of Cognigy. "This lifts intelligent speech control between humans and machines to a new level."
COGNIGY.AI uses machine learning to enable enhanced comprehension and intuitive conversation capabilities for websites, chatbots, computer games, and devices like Amazon Alexa, Google Home and IoT-devices. The software is already being used in multiple areas, including humanoid robots, chatbots and household appliances.
The areas of application are manifold. "We don't set boundaries at certain industry sectors or markets", says Philipp Heltewig, CEO at Cognigy. "We're already working with many large enterprises from various sectors and are being approached by many others. The demand for our new generation of intelligent speech control is larger than ever." Experts predict the global market for artificial intelligence will keep growing by an average of 50% annually until 2025 across all industry sectors.
COGNIGY.AI's secret is its ability to combine individual parts of a conversation across multiple channel to create a more coherent and natural dialogue, rather than simply answering individual questions. In that way, machine learning is used to enable deeper conversation capabilities over time. The software continuously learns from user input and is thus optimizing its conversation capabilities over time.
"We see intelligent speech control as the future of user interfaces in the current digital age, industry 4.0 and internet of things", says Heltewig. "With COGNIGY.AI, we give enterprises the ability to reshape their customer experiences and increase long-term brand loyalty."
Together with renowned partners, COGNIGY.AI is individually implemented into each enterprise's existing IT infrastructure. This ensures maximal customizability and easy access to internal data sources that can be used within a conversation. All data stays within the firewall, meaning that data privacy and IT security are maintained at all times.
The initial group of users are already convinced by COGNIGY.AI and the first-class service offered by Cognigy: "We are constantly evaluating new markets, technologies and applications as part of our venturing activities", explained Paolo Bavaj, Head of Corporate Venturing for Henkel Adhesive Technologies. "Cognigy shows what the future of conversational AI can be. They provided a powerful example of customer interaction to Henkel."
With today's launch of COGNIGY.AI, Cognigy is preparing for an expansion into new markets. Simultaneously, the start-up is working on further expanding the language- and application capabilities of their software.