Düsseldorf, June 12, 2018 - Cognigy, the leading provider of Conversational AI software solutions, has won the WeDoDigital Award 2018. WeDoDigital highlights success stories of SMB and startup (up to 500 employees) organizations in Germany, who enable digital transformation. "We are delighted to win the WeDoDigital Award 2018. It is a great endorsement of our work for our entire team and shows that we have positioned ourselves at the right time in an important and forward-looking sector. That not only makes us proud, it also spurs us on, "says Martina Yazgan, Business Development Partner Manager at Cognigy. "This young company from Dusseldorf with its innovative, intelligent voice controls is already mixing up the international market," says Gregor Berghausen, Managing Director of the Düsseldorf Chamber of Industry and Commerce. "The award shows that the location is on the right track in terms of digitization and promoting start-ups."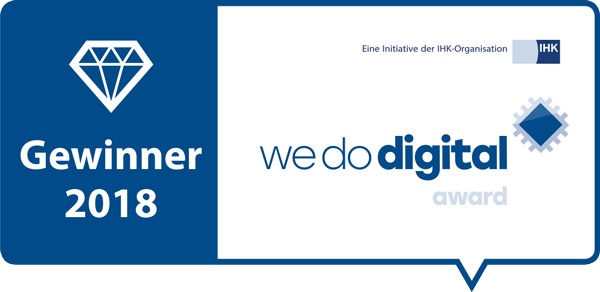 90 jury members awarded a total of 23 winners from 324 participating companies from all regions. Cognigy won the award in the "Digital Commerce" category for the West region. The award will be presented on June 12, 2018, at CEBIT in Hanover. Cognigy's Conversational AI Platform, COGNIGY.AI, provides companies with new and straightforward ways to create and control smart, AI-driven conversations with individual customers across channels and devices in the form of chatbots or digital assistants. Companies are creating natural dialogues between humans and machines and can design and scale loyalty and interaction with customers and visitors of digital channels more efficiently than ever before.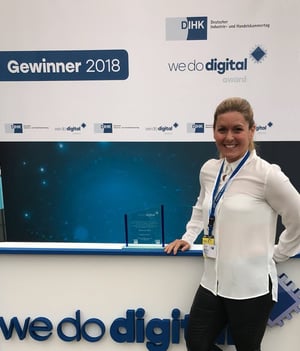 "People would like to have natural conversations. This also applies to conversations in digital channels and especially when the conversation client is a chatbot or a language assistant. Platforms such as Amazon Alexa or the rapid spread of voice control on mobile phones prove this and show a strong and steadily growing user acceptance. Our enterprise software solution COGNIGY.AI enables companies to keep pace with these customer expectations and integrate intelligent, cross-platform, high-efficiency dialogues into their digital communications," says Martina Yazgan.