San Francisco/Düsseldorf – 17 April 2018 – Cognigy GmbH, manufacturer of the Conversational AI platform COGNIGY.AI, today announced that Sascha Wolter will join the company as Senior UX Consultant and Principle Technology Evangelist.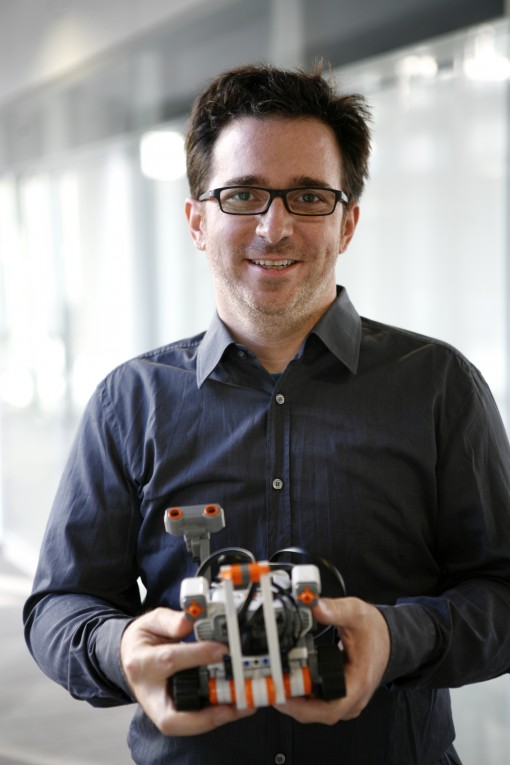 With over 15 years developing intelligent voice and text conversational experiences, Sascha brings a wealth of leading-edge technical experience to Cognigy. His background includes senior technology evangelist at Alexa by Amazon, senior manager for connected homes at Deutsche Telekom, quality management and developer at Siemens, and UX/Technology consultant for various enterprises including Microsoft, Adobe, SAP, and Vodafone. In addition, Sascha is a board member for the Usability and User Experience working group at the federal association BITKOM.
"It's a huge honor to be part of such disruptive change, where users can chat with devices and services in a natural manner beyond what we know today," says Sascha. "Cognigy is at the forefront of this development and as a developer and user experience expert by heart, I'm looking forward to shaping the future of interactivity together with Cognigy and their partners – always focusing on the user's needs".
Sascha will play an instrumental role in helping customers to leverage conversational AI technology to achieve their business objectives with competitive advantage. Whether moderating innovation workshops, educating clients on conversational AI fundamentals, sharing industry best practices for voice services like Alexa or chatbots like Facebook Messenger, or assisting in user experience design and execution, Sascha will empower customers, partners and the developer community to build world-class conversational experiences.
"We're very excited to have Sascha in our team", says Philipp Heltewig, CEO of Cognigy. "His experience and passion will bring tremendous benefit to our customer and partner ecosystem, but also to Cognigy.AI itself. Sascha is a pioneer in all things conversational AI and we're looking forward to bringing exceptional solutions to the market together."
About Cognigy:
Cognigy.AI, the self-improving Conversational Management Platform, allows to easily integrate voice and chat AIs into their devices and applications, connecting through various channels such as Facebook Messenger, Alexa, Slack, Skype and many others. It enables enterprises to create a natural conversation between users and devices that helps to build brilliant customer experiences, delight customers and generate loyalty. Founded in 2016 Cognigy was awarded several times, has a fast-growing partner community and counts global enterprises and brands among its customers, such as Henkel. www.cognigy.com
More about Sascha Wolter: http://wolter.biz/about
Learn more about conversational AI and Cognigy? schedule a demo today or send us your questions…