Teaming up to help enterprises engage in more flexible, dynamic and human conversations with their customers, digital marketing and technology provider Horizontal Integration (HI) and Cognigy, a leading provider of artificial intelligence-based conversational solutions, announced a partnership that will put AI-based marketing and customer relationship tools in the hands of more brands.

The partnership will bring deeper engagement solutions at scale to enterprise-level brands that wish to connect with their audiences through their channel, device, and modality of choice, including:
Voice-based interaction through Alexa or Google Home
A conversation on a brand's Facebook page
Live chat on a website
"We're finding that large enterprises need a solution for connecting with their customers on each customer's terms," said Arturo Mendiola, VP Client Strategy of Digital Agency at Horizontal Integration. "Consumers want and expect a human-like customer service experience within those channels. We're proud to partner with Cognigy to help solve our clients' challenges by offering intuitive, natural language AI and chat features at scale."
"Conversational AI is fundamentally about user experience, a point often missed in discussions of natural language programming and machine learning," said Derek Roberti, VP of Technology at Cognigy. "Horizontal Integration brings user experience and design capabilities along with state-of-the-art technical implementation. This combination is essential in realizing the potential of AI for consumers and businesses."
Helping brands deliver frictionless user experiences
Horizontal Integration looks forward to solving its customers' marketing and communications challenges in new and exciting ways. By adding conversational AI to its toolkit, HI will continue to help brands move towards the holy grail of truly personalized, human-scale connections with customers, prospects, fans and stakeholders.
"We talk a lot about friction-free experiences for our clients' end users," says Chris Staley, EVP of Digital Agency at Horizontal Integration. "Our partnership with Cognigy elevates our ability to drive AI at scale across multiple touchpoints, which gets us closer and closer to making our end users' experiences truly frictionless."
"Delivering a frictionless experience through conversational interfaces is not easy, and companies working toward that goal quickly realize that existing systems will need to be tuned to support the interaction." added Andy Van Oostrum, VP of Sales for Cognigy. "Horizontal Integration has a deep history of helping brands stand up these complementary systems, which will gracefully scale as they build a conversational practice."
-------------------------------------------
About Horizontal Integration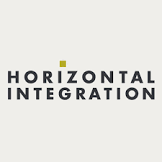 Founded in 2003, Horizontal Integration (HI) is a certified Minority Business Enterprise (MBE) providing leading digital marketing and technology expertise, both on a project basis and via strategic staffing solutions. HI is headquartered in Saint Louis Park, MN, with additional offices in Denver, Dallas, Dubai, Bangalore and Vadodara, India. The company is consistently recognized for being a top workplace in the Twin Cities and one of the fastest growing private companies in the United States.
About Cognigy
Cognigy.AI enables the creation, deployment and maintenance of natural language conversational AIs, either in spoken or written form. The framework includes all components necessary to run across channels (such as Facebook, Alexa, Web, VR/AR, embedded), which include the channel endpoints, NLP (Natural Language Processing), reasoning (Flow Engine), analytics, and interfaces for marketing and communication teams.