San Francisco, CA – 27 March 2018 – VeloWerks Digital, a digital effectiveness agency, is delighted to announce its strategic partnership with Cognigy, a leading software provider of AI-based natural language solutions. The two organizations will be partnering to envision deeper engagement solutions for brands that want to connect with their audiences at scale with a contextual, AI-based conversation that spans Facebook, Alexa, Web, VR/AR and embedded technologies. Cognigy was cited in the 27 February 2018 Gartner research note titled, "Digital Disruption Profile: Conversational UX".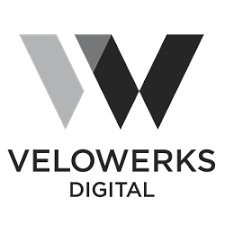 According to Roberto Balmaseda, President and Founder of VeloWerks, "In the past 12 months, we have noticed a significant shift in our clients' needs to mature from a one-way website dialogue, to a two-way, contextual conversation with their customers and prospects. With many solutions in the market, we carefully evaluated varying vendors that bring not only the best product but also understand the needs of the market. We were delighted to discover a platform like Cognigy, which has balanced their tools to address the needs of both business users and developers."
"Cognigy relies on our partner ecosystem to help our clients unlock the potential of what they can deliver to their customers," said Andy Van Oostrum, VP of North America Sales for Cognigy. "This includes what it means to build a conversational practice, as well as how to configure, extend and maintain a successful initiative. Roberto and the team at VeloWerks know both the data and experience management space very well. We have a lot of confidence in what they can deliver."
About VeloWerks Digital:
VeloWerks is a digital effectiveness agency. We create engaging digital experiences by skillfully combining a blend of rigorous strategy practices, extensive digital-marketing experience, powerful creative solutions, and unparalleled technology smarts. At our core, we believe in giving our clients maximum value by focusing on business results and delivering rational solutions to complex problems. Follow us on Facebook, Twitter , LinkedIn or visit VeloWerks.com.
About Cognigy:
COGNIGY.AI is a software product that enables the creation, deployment and maintenance of natural language conversational AIs, either in spoken or written form. The framework includes all components necessary to run across channels (such as Facebook, Alexa, Web, VR/AR, embedded), which include the channel endpoints, NLP (Natural Language Processing), reasoning (Flow Engine), analytics, and interfaces for marketing/communication teams.