There's nothing wrong with communicating with your customers through traditional phone or email channels. But your business could operate even better and more efficiently when you deploy more channels of communication. And the numbers don't lie either. As many as 66% of consumers use three or more touchpoints to contact their favorite brands, and those who use more than four channels spent about 30% more per purchase.

What is omnichannel and how is it different than multichannel?
First, let's get this question answered once and for all. If you think omnichannel and multichannel mean the same thing, you're not alone and entirely wrong either. They both mean multiple channels that you can use to connect and engage with your customers. But that's where the similarity ends. The key difference to take note here is integration.
Omnichannel contact center allows your customer service and support agents to access all the customer information in one place, no matter where your customers start the conversation. It's a seamless experience for your customers as it lets them engage with you on the channels they prefer and frictionless for your business as data is unified on a single platform.
The multichannel approach works the same way but with a caveat: They work in isolation. Let's put it this way, imagine if a customer reported a problem with your product on social media and one of your agents resolved that issue by offering a refund. Sounds good? Sure, but let's not forget, customers are impatient. What happens if they sent an email about the same issue only to have it resolved by another agent who offered to replace the faulty product instead? Notice a huge problem here?
With an omnichannel approach, the entire communication is synced between channels, so there are no gaps in between. And that's not the only benefit.
Five benefits of an omnichannel contact center
Besides making both your customers and customer service and support agents happy, you can unlock many benefits to improve efficiency.
1.
Increase your Net Promoter Score (NPS)
Designed by Fred Reichheld, Bain & Company, and Satmetrix in 2003, the NPS is used to measure customer experience and predict its impact on the company's future. When your customers can easily reach you from any channel on any device they prefer, the likelihood of recommending your business to friends and family increases by at least 16% more than customers who only use digital channels.
2.
Brand loyalty that lasts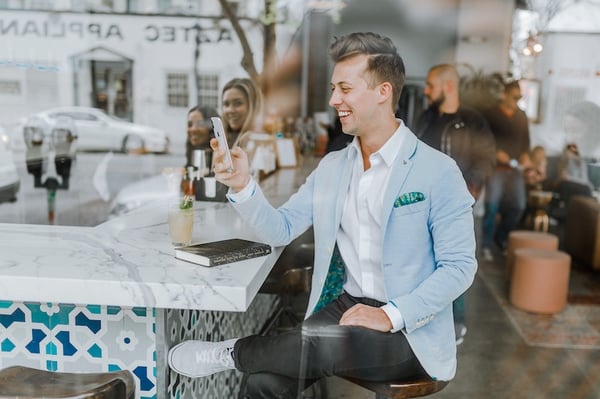 If your customers are willing to recommend your business to their close ones, there's no reason for them not to stay loyal. It's proven that brands with an omnichannel strategy achieve 91% greater year-over-year customer retention rates compared to their competitors who don't.
3.
Agent attrition no more
You want your customers to stay loyal to your brand, but what about your employees? If you think that agent happiness is pure fantasy and burnout is inevitable, think again. With an omnichannel approach in place, your agents have a holistic view of customer interactions and can resolve requests and issues more effectively on the first contact. For every 1% bump in first-contact resolution (FCR), you get a 1% bump in customer satisfaction (Csat) as well.
4.
Customer and agent empowerment: Win-win
Customers expect to be answered immediately, but your agents are drowning in support tickets. By implementing a self-service channel in your omnichannel strategy, customers can get their simple questions answered quickly without agent involvement. 73% of customers actually prefer to use a self-service portal instead of using social media or phone for support. This will then free your agents to focus on more complex and sensitive requests.
5.
Maintain lower operational costs without a dent in productivity
Omnichannel contact center already includes some of the best features to manage customers more efficiently. But you can take it up a notch and throw in artificial intelligence (AI) into the mix for even better results. AI-first contact centers move your agents from frontline to top of the line for improvements on all aspects such as:
How to build an omnichannel contact center in three steps
Intrigued by all the numbers and wished to be part of the statistics? You've come to the right place. Building an omnichannel strategy shouldn't be a lengthy process, but it can't be done in a "set and forget" method either.
First, map your customer journey
Collect all the interactions and touchpoints your customers go through. By doing so, you'll be able to understand their behavior and needs, identify frictions, and make improvements where needed.
Having a detailed customer journey map also allows you to unify your omnichannel strategy by identifying the best use of each channel. For example, how do you know which customer message should be answered by your social media team and customer service agents? By understanding your customers and their intents, no matter which stage they're in, you can have a communication plan that works in sync with all departments.
Then, train your agents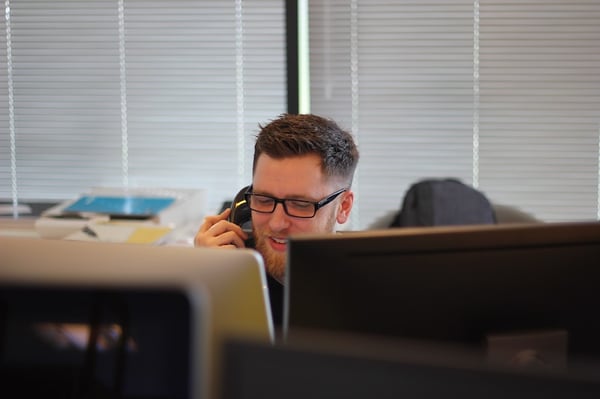 Your customer service agents are your biggest asset. They are the ones on the frontline dealing with your customers directly. Treat them like an ambassador of your company and equip them with everything they need to deliver an outstanding customer service.
Schedule regular training and keep them engaged. Determine the knowledge, skills, and abilities (KSA) of each customer service team and use that information to match customers based on their KSA. As many as 86% of customers will continue to deal with a customer service agent that they are emotionally connected to, and unsurprisingly, the same percentage will also quit doing business with a company due to a bad experience.
Finally, use the right tool
Once you understand your customer journey and have well-trained agents, now comes the fun part. Contact center automation tools are designed to create a seamless experience for your customers and agents. While there are many tools out there, Cognigy.AI is suitable for growing companies and easily integrated into existing operations. So how can a customer service automation tool help with omnichannel strategy? Glad you asked.
But that's just the tip of the iceberg. More benefits await so let us show you the full power of an automated contact center solution in a demo instead.
Omnichannel beats multichannel contact center any day
No matter what your current contact center strategy may be, integrating an omnichannel experience is always a better choice than a multichannel one in the long term. The need for businesses to improve customer service is at an all-time high as 95.7% of contact center professionals view customer satisfaction as the most important metric.
For a contact center to be successful, you need to foster meaningful conversations between your agents and customers. But how can you do that when customers don't believe a company that says they put customers first? Now is the time to make use of technology such as Conversational AI and consider how it could positively affect your brand. Whether you're looking to save on costs, improve customer interaction, or reduce agent turnover, always build a customer-centric approach through a combination of great people and intelligent technology.