With the newest release of COGNIGY.AI, we have introduced many exciting new capabilities. Here are our top new features:
1. The Expert Mode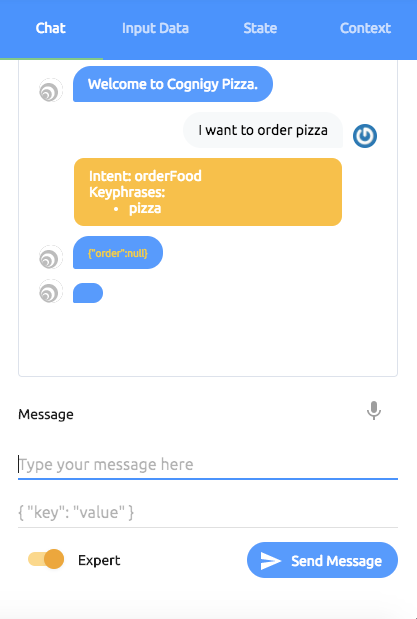 Expert mode allows the admin to see more detailed information about the Flow execution directly within the ChatBox. It includes information about the found intent, Keyphrases, state changes and more.
2. Comments on Nodes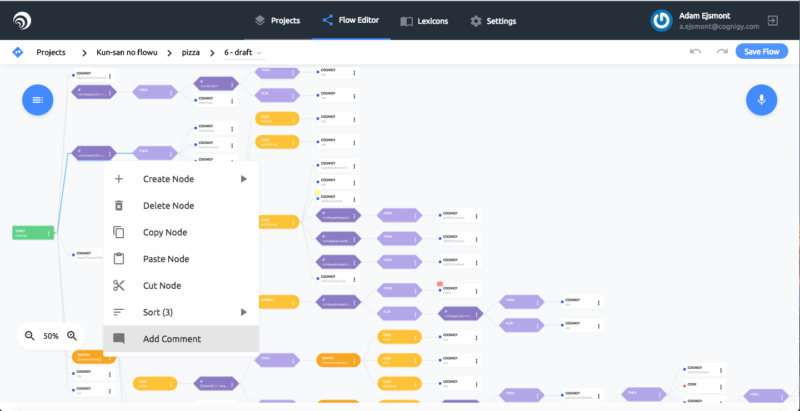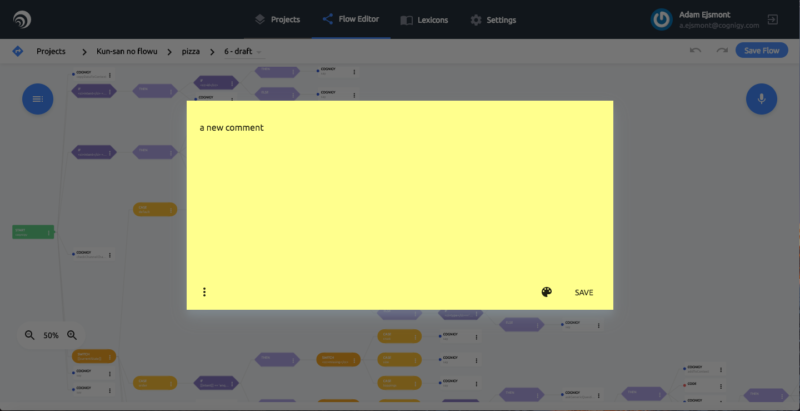 Admins can now add comments to individual Flow Nodes. The choice of six colors is offered to flag specific Nodes and better collaborate on Flow creation and find Nodes more easily.
3. Data for Lexicons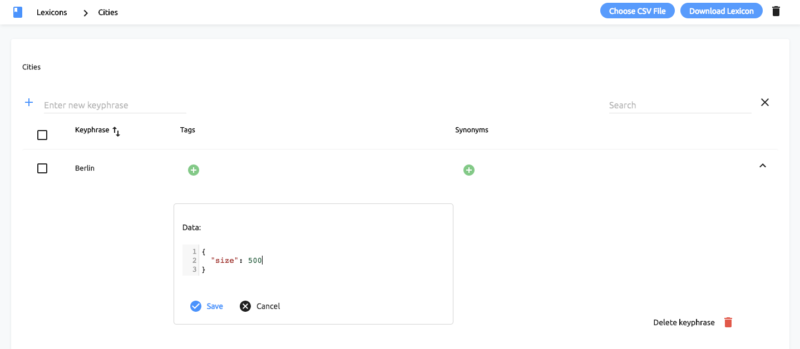 Admins can now attach JSON-data to each Keyphrase. When the Keyphrases (or its synonyms) are triggered during the Flow execution, the data can be accessed and used in the conversation.
4. Default replies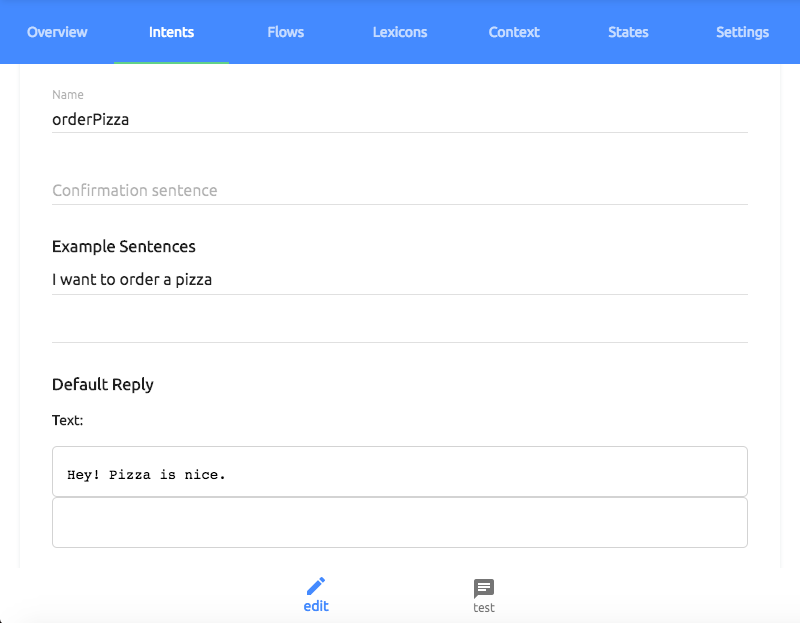 Admins can now add default replies to all intents. This eliminates the necessity to create switches with default replies for each intent manually. Replies can contain both text and data.