WhatsApp announced the launch of its Business API, which allows enterprises to connect with their customers over WhatsApp, similar to how enterprises are already using Facebook Messenger.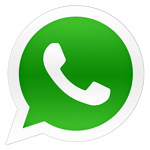 This includes the ability to create chatbots and send messages in an automated fashion. Messages can contain text, but also media such as images, videos and audio, plus links and geo-locations.
Facebook, which owns WhatsApp, introduced a novel business model with the introduction of the WhatsApp for Business API, in which (according to their blog) "Businesses will pay to send certain messages so they are selective and your chats don't get cluttered".
Cognigy customers can leverage this functionality immediately, using Cognigy's generic REST endpoint. Coming with Cognigy.AI 3.1, we will provide a dedicated WhatsApp for Business endpoint and editing tools to allow marketers and customer service agents to leverage the full power of WhatsApp for Business without having to worry about the underlying technology.